McClintock Homecoming: Spirit Days announced for Spiderman Themed dance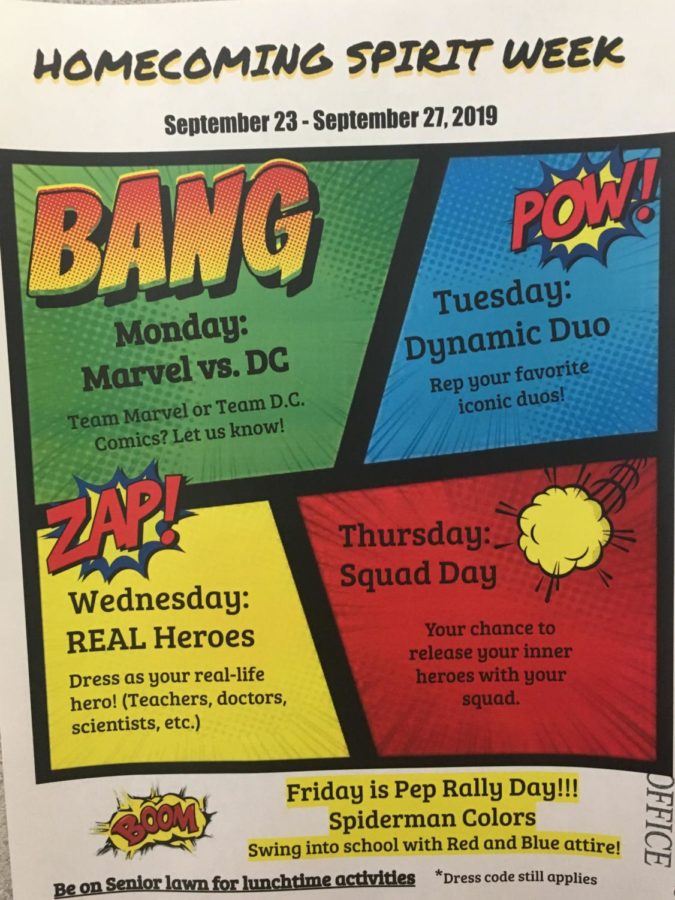 Homecoming is just around the corner, and McClintock High School Student Council is encouraging students to get excited through upcoming Spirit Days.
Homecoming Spirit Days last from Sept. 23 to Sept. 27. Here are the days and themes:
Monday, Sept. 23: Marvel VS. DC Day. Team Marvel or team DC? Let us know!
Tuesday, Sept. 24: Dynamic Duo. Rep your favorite iconic duos!
Wednesday, Sept. 25: REAL LIFE HEROS. Dress as a hero in your life.
Thursday, Sept. 26: Squad Day. Here's your chance to release your inner hero with your squad.
Friday, Sept. 27: Red & Blue Day! Sport your school colors. Friday will also include a pep rally.
There will be lunch activities throughout the week. Though students are encouraged to dress to fit the day's theme, students must abide by the McClintock High Dress Code at all times.
MORE ON HOMECOMING: McClintock announces Homecoming Dance details