Football season kicks off Sept. 2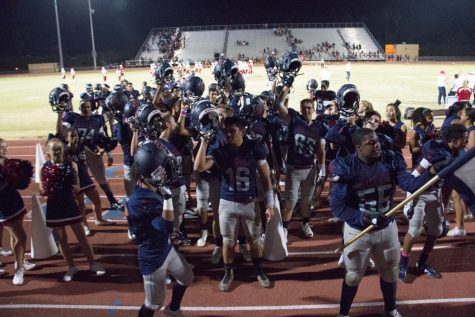 The McClintock football team has its first football game against Mesquite High School this Friday, September 2nd.
The game will be held at Mesquite High School but students can either drive there or get a spot on the spirit bus, which will be taking around 50 students there and back.
The Marching Band will also be performing the half time show at the game. Come out and support the football team!