Letter to the Editor: Student meets Anderson Cooper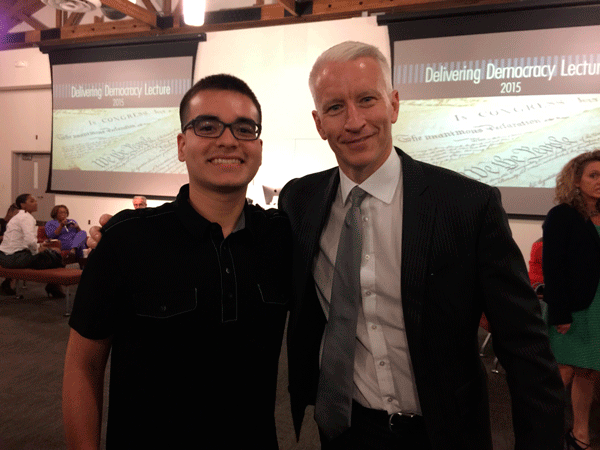 On April 25th, 2015, I had the privilege and honor to attend and volunteer the 2nd annual Democracy Lecture with guest speaker Anderson Cooper held by ASU's Center for the Study of Race and Democracy at Pilgrim Rest Baptist Church.
After the Lecture, I had the chance to meet the great CNN journalist Anderson Cooper and it was an amazing experience. Even though Anderson Cooper reports the most serious breaking news on CNN's Anderson Cooper 360° every day and loves to speak the truth, Anderson's humble, outgoing, and nice personality was very exciting for me to see and experience in person.
After hearing the lecture, I've come to learn that it's not the position or title that defines the person or character; but rather it's the person and character that defines the position and title.
In simple words as Anderson Cooper said: "Be a real person before you become a fake one". In the end, it was very surreal for me as well as very honored and privileged to meet such a respected journalist and a leadership icon like Anderson Cooper.