Marko recognized as AZ Art Teacher of the Year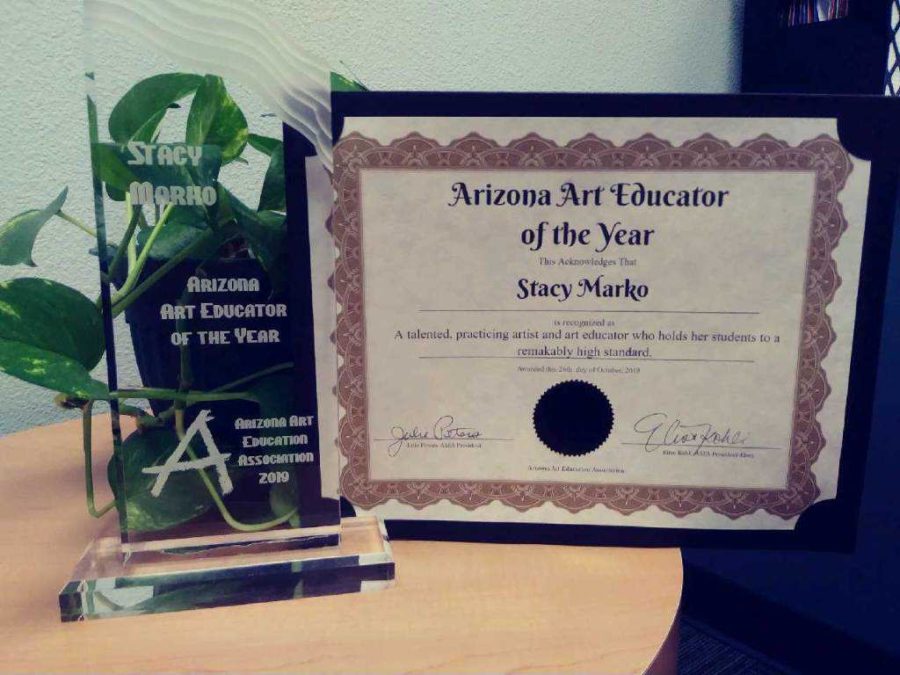 McClintock High School Art Teacher Stacy Marko was named the 2019 Arizona Art Educator of the Year. She was recognized by the Arizona Art Education Association.
Marko teaches Honors Art, Drawing and Painting, Ceramics and Art & Design at McClintock. She also sponsors National Art Honor Society at McClintock, and is the District Coordinator for the annual TUHSD Art Show, Art 7, hosted by the City of Tempe.