Justin Roth takes center stage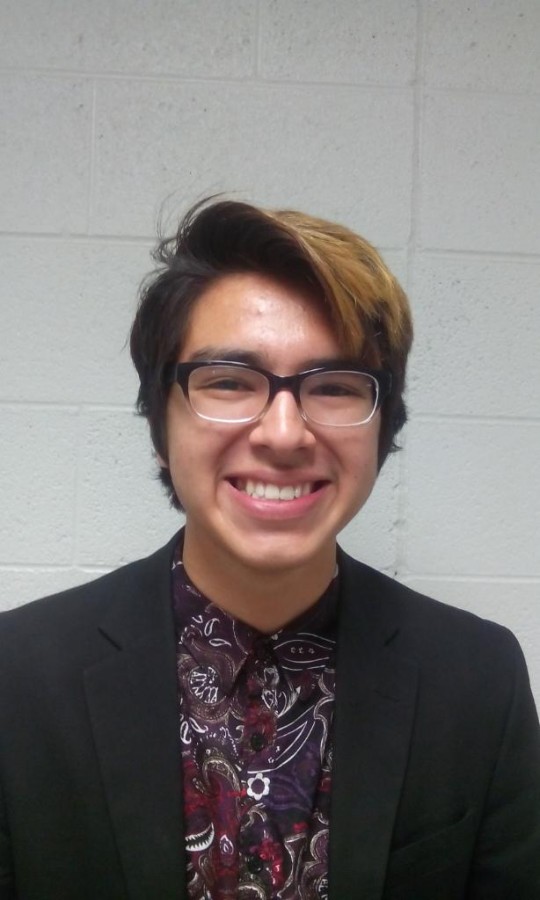 Justin Roth, a junior in Tim Cornwell's 3-4 Drama Class, has been hard at work perfecting his craft.
"Because I thought it would be a fun pastime. I didn't really expect to take it seriously," Roth said.
Roth has been in drama since sixth grade, but he started at McClintock his sophomore year.
"I love how much variety is involved in acting – variety with people, with roles, with sets. All of them are super cool in a way," Roth said.
As easy as Roth might make acting seem, there are some challenges.
"The most challenging part of acting is most likely all the things that are needed to be a good actor. You have to watch how your voice is, what your mindset is. Everything you do is involved at once, whether you're speaking or not," Roth said.
Roth has been in seven plays.
"Comedies mainly, sometimes drama," Roth said.
Just like with any other skill, it takes time to build up confidence.
"[The role I struggled with is] probably my role in my middle school performance, mostly because I wasn't too comfortable on stage," Roth said.
Roth rehearses diligently; one hour in his drama class, two to three and a half hours for the spring "The Adams Family" musical, and two hours for Speech and Debate.
"I've known him for quite some time and what I've noticed is his strongest acting characteristic is his determination to get things right," David Miller, junior, said.
"I feel like I've become much more mature and understanding as an actor; not just by how I perceive characters, but also how I watch people or performances," Roth said.
Roth will participate in the s spring musical, "The Adams Family".