Meet your Student Council officers for 2019-20 school year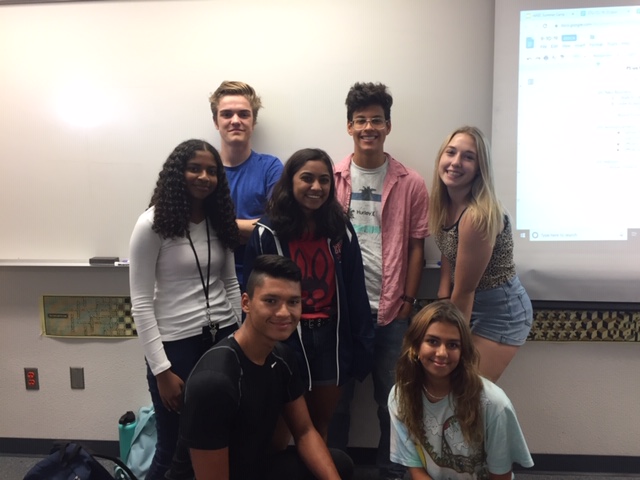 Student Council is McClintock's student governing body, comprised of elected class officers and student body officers. The club is responsible for planning school dances, pep assemblies and school-wide activities including guest speakers throughout the year.
Student Council has five sub-groups: Student Body, Senior Class, Junior Class, Sophomore Class and Freshman Class.
Here are your 2019-2020 club officers:
STUDENT BODY
President – Isabel Warriner
Vice-President – Kerstin Early
Recording Secretary – Garrison Nelson
Correspondence Secretary – Luke Philipps
Business Manager – Mayari Merchant
Publicity Director – Yara Osman
Pep Rally Director – Francisco Arroyo
---
SENIOR CLASS
President – Sachi Sengupta
Vice-President – Ravenna Cheek
Secretary/Treasurer – Nancy Vu
Boys Representative – JD Johnson
Girls Representative – Joanne Briner
Board of Supervisors – Aiden Penry and Yazmin Reid
---
JUNIOR CLASS
President – Morgan Kubasko
Vice-President – Holland Griffin
Secretary/Treasurer – Amanda Markham
Boys Representative – Robert Hill
Girls Representative – Evadney Saelens
Board of Supervisors – Jeremy Tun and Hailey Hatch
---
SOPHOMORE  CLASS
President – Milan Merchant
Vice-President – Isabella Texeira-Ramos
Secretary/Treasurer – Stephanie Ng
Boys Representative – Eli Werner
Girls Representative – Kathryn Pigon
Board of Supervisors – Kasendra Cidillo Ramirez and Gabriel Henderson
---
FRESHMAN  CLASS
President – Terry Frederick
Vice-President – Ashlyn Early
Secretary/Treasurer – Jacob Massoud
Boys Representative – Walid Mohammed
---
Girls Representative – Sarah Hamm
Board of Supervisors – Sullivan Schwab and Ellis Means