McClintock students recognize World Suicide Prevention Day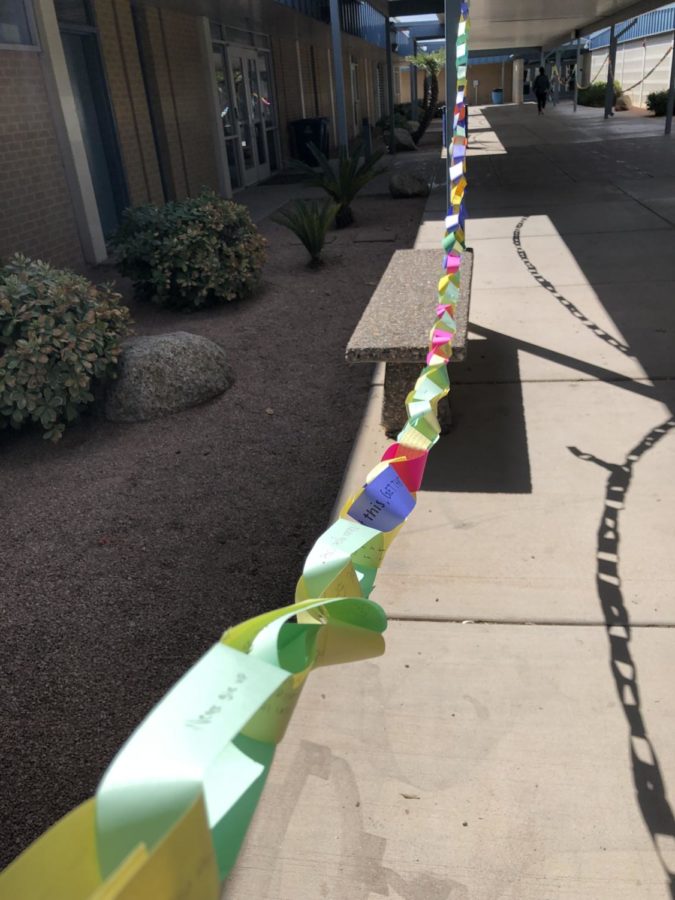 Students at McClintock High School honored Teen Suicide Prevention Week with a school-wide activity during MacLab.
On Tuesday September 10, 2019, students wrote inspirational quotes on two thin slips of paper. These same slips were stapled together in a chain-like fashion and hung up along front office and Unit 5 for the whole campus to see.
September 10th marked the anniversary of World Suicide Prevention Day, an awareness day to provide worldwide commitment and action to prevent suicides. Earlier in the month, Arizona Superintendent Kathy Hoffman also declared September Suicide Prevention Month for the state.
If you or anyone you know is struggling with suicidal thoughts, consider calling the Suicide Crisis Line: (602) 248-8336.