Over 350 seniors graduate from Class of 2019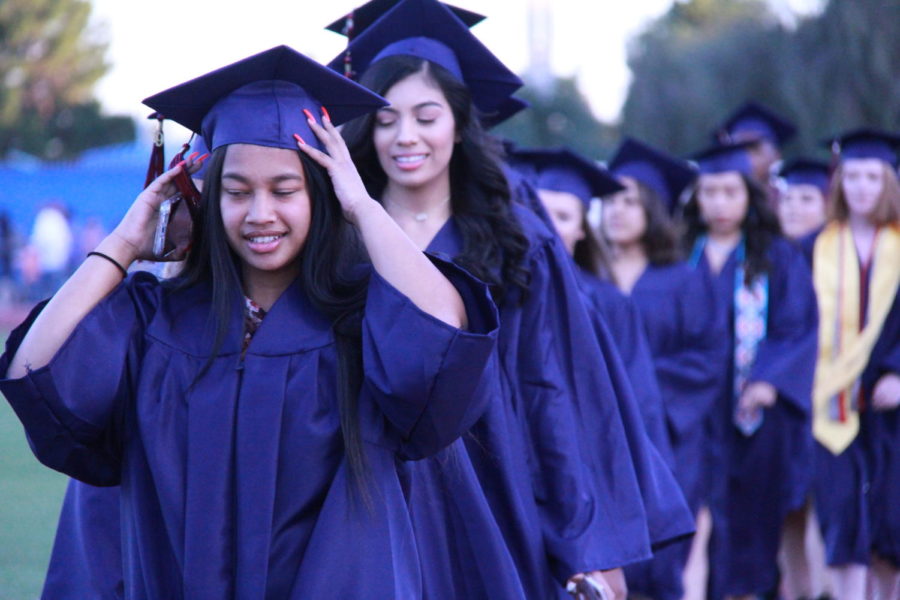 More than 380 graduates crossed the stage during the Class of 2019 graduation ceremony on May 23, 2019.
Students donned their Charger blue caps and gowns at the Jim Lyon's Stadium, a tradition that has been upheld by McClintock for generations. Speakers included Academics Assistant Principal Molly Saddler, Principal Mayra Arroyo and members of the student body.
McClintock seniors were offered a whopping $5,600,000 in scholarship money to pursue higher education after college, according to the school. While some students are continuing their education, others plan to attend the military or plan join the work force immediately.