SADD club hosts annual Dead Day demonstration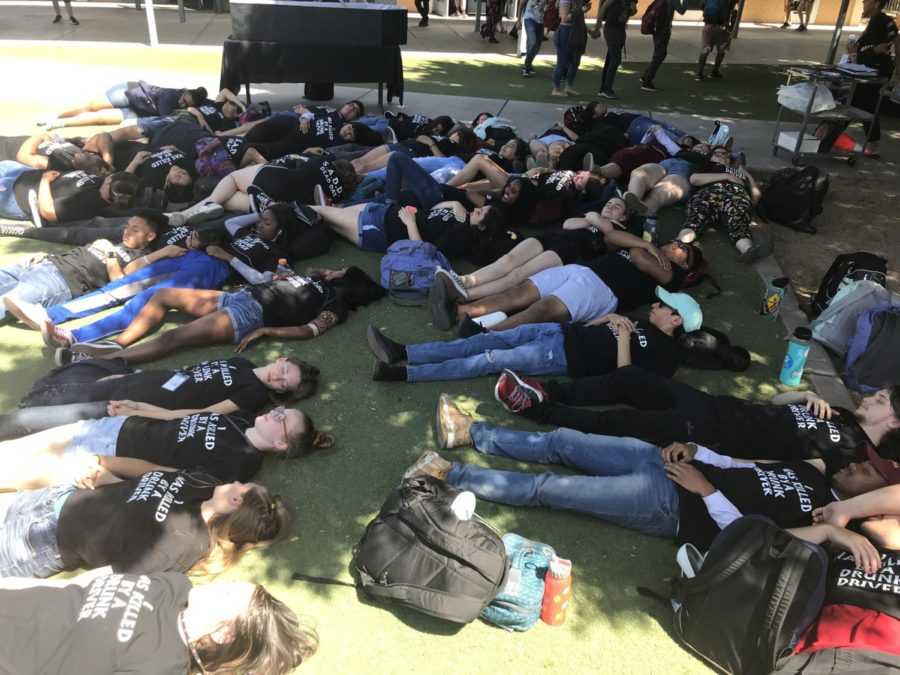 McClintock SADD club – Students Against Destructive Decisions – hosted its annual Dead Day in preparation for Prom.
During first through sixth hour, select students were given a T-shirt that said they said: I have been killed by a drunk driver. Those students who not allowed to talk during the rest of the day, unless instructed by a teacher for a class assignment.
Students wearing the t-shirts were spread out over senior lawn at the end of the school day, representing the 60 people in the U.S. who have killed by a drunk driver today.
The annual demonstration is to encourage all students attending prom to be safe, and make good decisions.
McClintock's 2019 prom is held on May 4th at The Falls in Gilbert, Ariz. Prom is open to all juniors and seniors,