Chess Club Seeks Students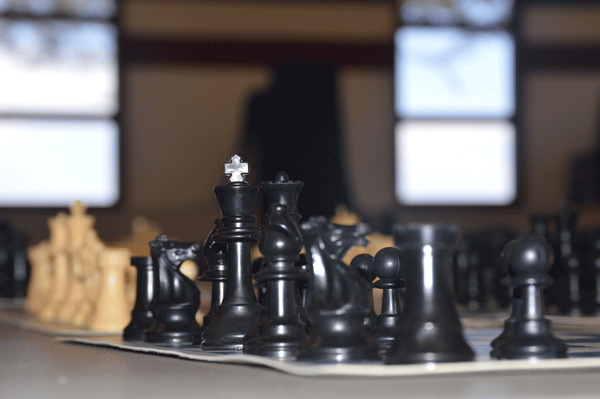 The McClintock chess club is seeking students. Chess Club meets every day at lunch in room 408, and any students that wish to participate are welcome to attend any day they'd like.
"People should join the chess club because it […] allows students to enjoy a new game, develop mental skills about thinking ahead, and compete against other people," Chess Club President Nathan Coll said.
Chess is considered by some to be a fun, productive game that is easy to practice on a phone, computer, or board. The club offers many opportunities to learn, play and compete.
"[Our chess team] tied for first in state. I had three players in the top 15 in state," Chess Club sponsor Uvince Lopez said.
The chess club also offers various levels of competition (JV for a chess score of 400-700, Varsity for a score of 700+) in team and individual tournaments. These tournaments are typically every other Saturday and require a passing grade in every class to attend.
"I think it's fun. You get to learn to play better, and it's fun, even if you lose," freshman Heidi Barenburg said.
Any students who are interested are invited to join Chess Club.