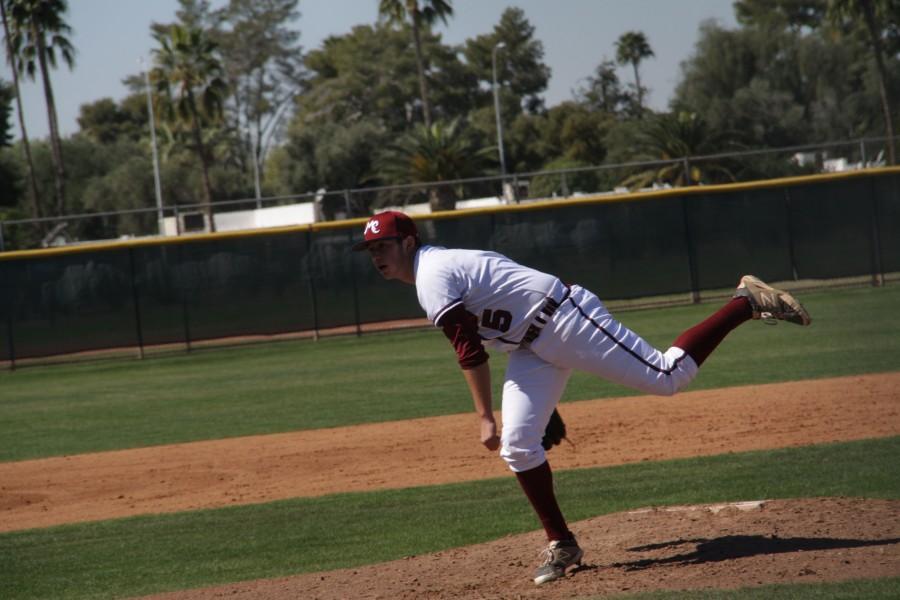 The annual baseball game was on Wed., Feb. 25 at 12 pm and the baseball team played Marcos De Niza at the varsity baseball field. McClintock won 8-5.
"It was a great feeling to beat Marcos de Niza in front of the student body," junior Danny Gorman said.
The team is strong this year with three returning players from last year's team.
"I like this team, they work really hard and have a great attitude," baseball coach Nathan Sheppard said.
All of the players expect high hopes for this team to complete the goals they have set in mind.
"Our goal is to play the game with passion, purpose and to be one of the top 24 teams at the end of the regular season," Sheppard said.
Each player plays with purpose and dedication to work up to the point to make it to the playoffs.
"I expect that we will compete. We should have a winning record and a playoff birth is not out of the question," Sheppard said.