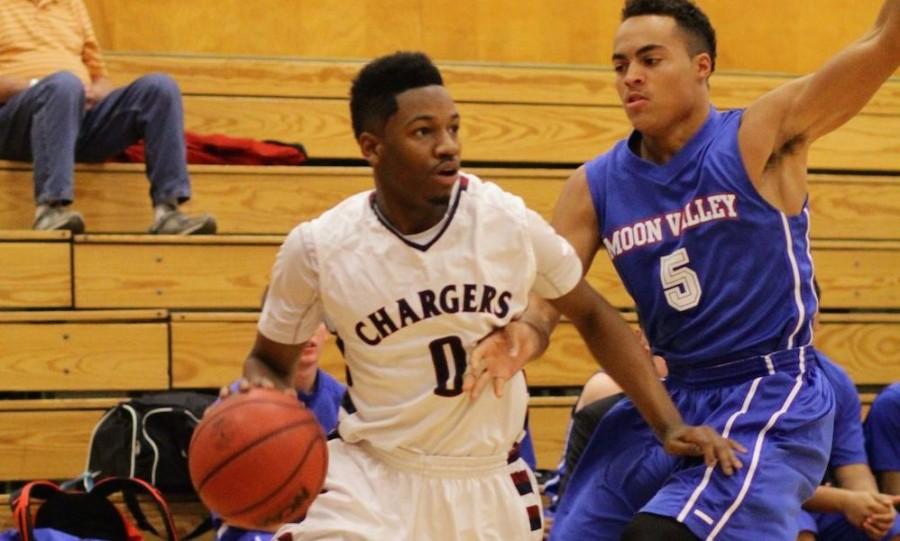 The McClintock Varsity basketball boys went to the first round of the playoffs. Their first playoff game was Thurs., Feb. 19 at Sunnyside High School at 7 PM. The team lost 60-68. The team's overall record was 18-9.
Out of 76 teams in Division II, only 24 teams get to go. McClintock clinched the last spot.
"Honestly it's a blessing to make the playoffs it's a good experience it just feels great to go with my teammates," junior Malique Washington said.
The last time McClintock basketball went to the playoffs and won the championship was in the 2009-2010 season.
"Its been a rebuilding process when those guys left and these guys came in, its been the goal for us [going to playoffs] for three or four years since we started this thing so its exciting, it's a good opportunity for us, we are ready for it and excited," coach Sam Dentz said.
The team has been working hard this whole season. Players, coaches, and team managers have worked together to make the season a success.
"As a manager you see more than what everyone else sees and the boys have worked so hard and definitely deserve being in the playoffs. This season we've become a family and we all just want to end with a bang and hopefully a championship, " manager Sajida Elhiber said.
Several students that have been on the team since freshman year and have made some important accomplishments this year like Washington and Amiri Chukwuemeka, who have both scored 1,000 points.
"We've just been working hard these last couple of years to get to were we are right now," Chukwuemeka said.
With the rest of the playoffs up ahead, the team is practicing harder than ever.
"We definitely learn from both past successes and failures," Dentz said.