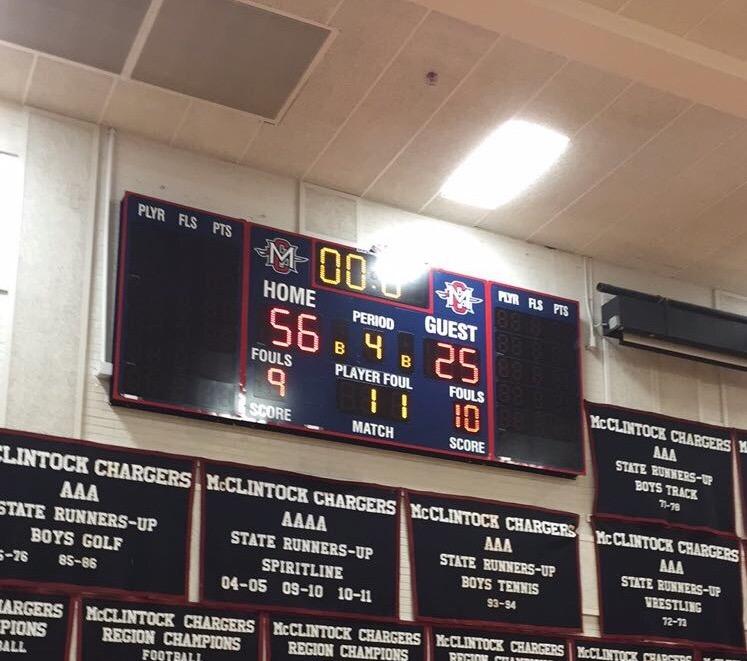 On Wed. Feb. 4 McClintock Girls Basketball played against Tempe High here on campus.
It was senior night and the basketball game theme was whiteout, the Chargers celebrated Varsity's victory over Tempe High with a score of 56 -25.
Girls Junior Varsity also defeated Tempe High with a score of 28-20 ending their season with a successful night.
Girl's freshman basketball unfortunately lost the games with a close score of 28-33.