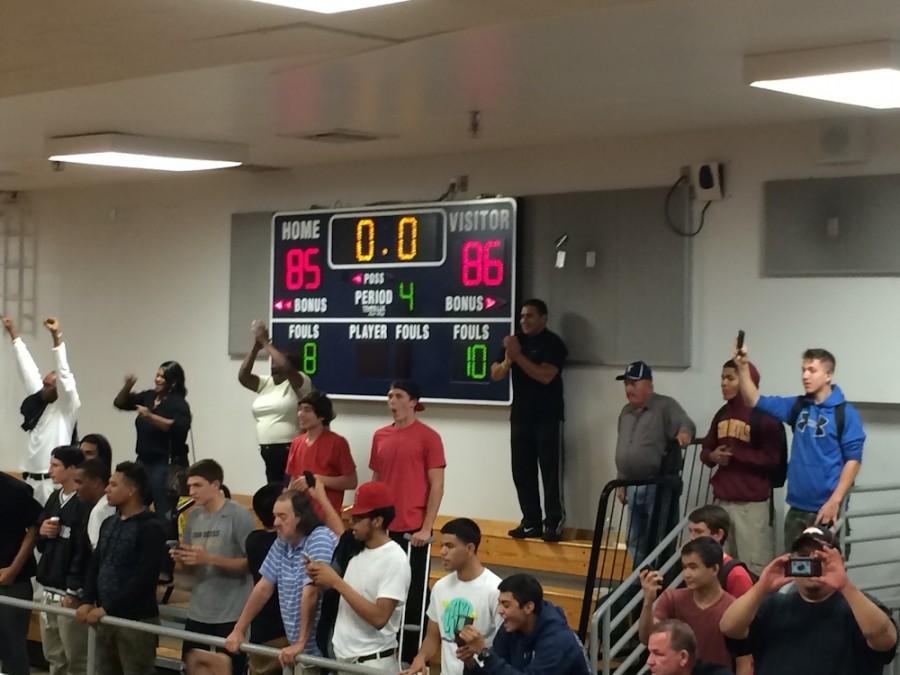 On Feb. 3, Varsity Boys Basketball traveled to Tempe High to take on the Buffaloes, reviving the most historic rivalry in the city of Tempe.
After eight minutes of the first quarter, McClintock was up by four against Tempe with a score of 24-20. By the end of the half, the lead had grown to nine points with a score of 44-35.
At the end of the third quarter, Tempe closed the gap by eight points, making the score 65-57.
Tempe kept the score close throughout the entire game, eventually taking the lead at 85-84. With a few seconds left on the clock, McClintock held the ball for what would be the game-winning possession. With the help of teammate Todd Battle setting a screen, Junior Guard Amiri Chukwuemeka would attempt a jumpshot from about 16 feet out and make it to win the game for McClintock.
Tempe High would have 2.2 seconds for the final possession of the game, but would fail to respond with a shot of their own.