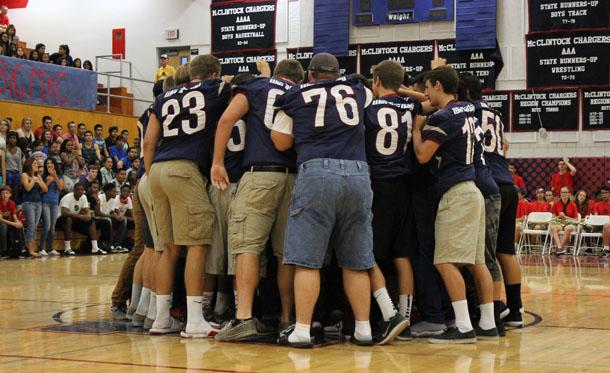 The McClintock versus Tempe High rivalry game is coming up Fri., Sept.12 at 7:00 p.m., and it is a home game this year.
This rivalry has been going on for 50 years now, and the annual football game is a tradition.   The game was selected as the 3 TVs game of the week.
3TV's Javier Soto came and spent the morning at McClintock, and anchor woman Tess Rafolos was at Tempe High. This game is the Varsity Zone Game Day on "Good Morning Arizona."
"Crowds were bigger in the 1980's, and it was as if it was the only show in town…it was a place to be on a Friday night," World History/ Geography teacher Mike Gibbons said.
There was also a bit more intensity between the two schools back then.
"Tempe High and McClintock were really good teams in the 1980s so it was a lot more tense between the schools rivalry then, than it is now, there were more shinanigans and it was just a big big deal," Gibbons said.
This years game theme will be a red out, and McClintock is hoping to win this rivalry game.
"I really want us to come our way with the win this year, and win it," senior Jack Huss said.