A Look Back at McClintock's Red Ribbon Week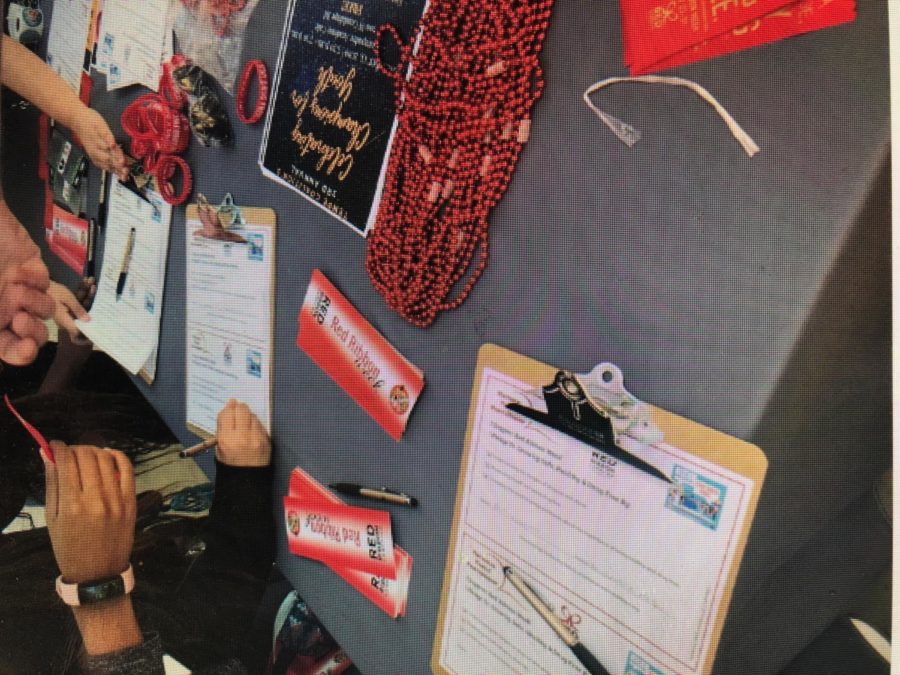 From Oct. 23 to 31, McClintock as well as schools across the nation took part in the Red Ribbon initiative to stay drug free. This year's Red Ribbon theme is "Send a message. Stay drug free." a phrase created by a Connecticut middle schooler named Izabella Ware.
In support of this very sentiment, Chargers kicked off Red Ribbon Week with a pledge to be safe, healthy, and drug free. The pledges were at a booth located on senior lawn run by the organizations notMYkid and Tempe Coalition which aim to support local teens.
Pledges ranged from staying drug free for life, a year, even for the rest of the day, no pledge was too small. After signing the pledge, students could choose to sport a red ribbon, wrist band, or string of beads, all showing unity and solidarity in support of the Red Ribbon Campaign.
Local Tempe middle schools also partook in the initiative including Gililland Middle School which placed red ribbons on the students lockers. In total, 145 pledges were made at McClintock alone, a great start to a promising and drug free future. 
For additional information on the Red Ribbon Campaign please visit: http://redribbon.org/theme/