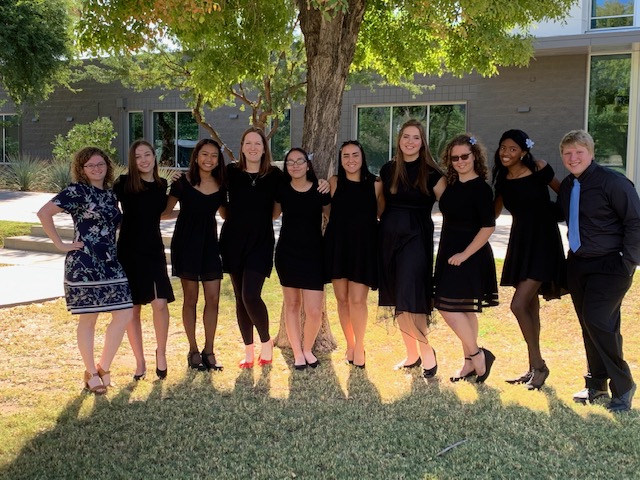 McClintock Chanticleers claimed highest ratings at theFall Choral Festival at Chandler-Gilbert Community College Oct. 24th. They received the highest possible rating: Superior with Distinction.
Chanticleers is the top choir at McClintock, and is made up of male and female singers. Choir is led by Director of Choirs, Mrs. Katie Gerrich.
Approximately 100 schools participate in this state-wide festival.
"This is a HUGE accomplishment.  All 3 adjudicators with whom we worked commented on  the talent of the students, and how they had excellent stage presence, worked so well together and had wonderful attitudes," choir director Katie Gerrich said. "These 8 Choir 7-8 students have simply exceeded all expectations, and are a true joy to teach. They represent the best of MHS! "
Gerrich also teaches Mens Choir (Choir 1-2), Womens Choir (Choir 1-2), Choraliers (Choir 3-4) and A Cappella (Choir 5-6).