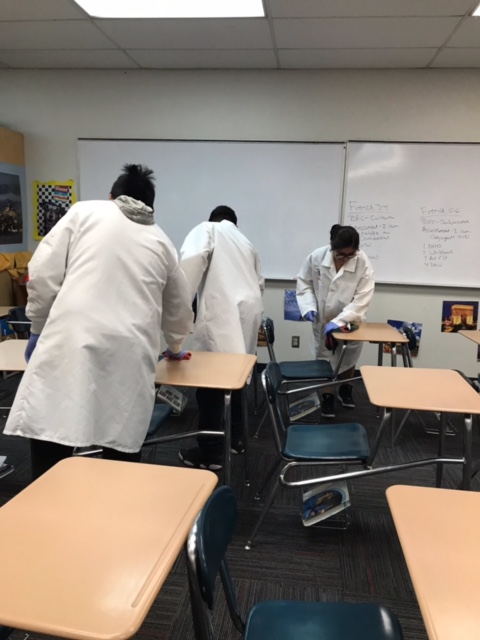 HOSA, sponsored by Science teacher Brittany Burchard, has initiated a project this year intended to keep campus clean.  They are disinfecting the desks across campus.
Students will be using a 6.5% bleach solution and will be wiping desks after school in various rooms.
"I am hoping this can help keep down germs on campus to prevent some of the sickness that has been going around," Burchard said.
Key Club, sponsored by Science teacher Jane Winkle, is working in conjunction with HOSA on this project.