'Don't Feed The Animals' Concert ends the quarter with applause
Abby Karlin, Business Manager, Features Editor
March 3, 2017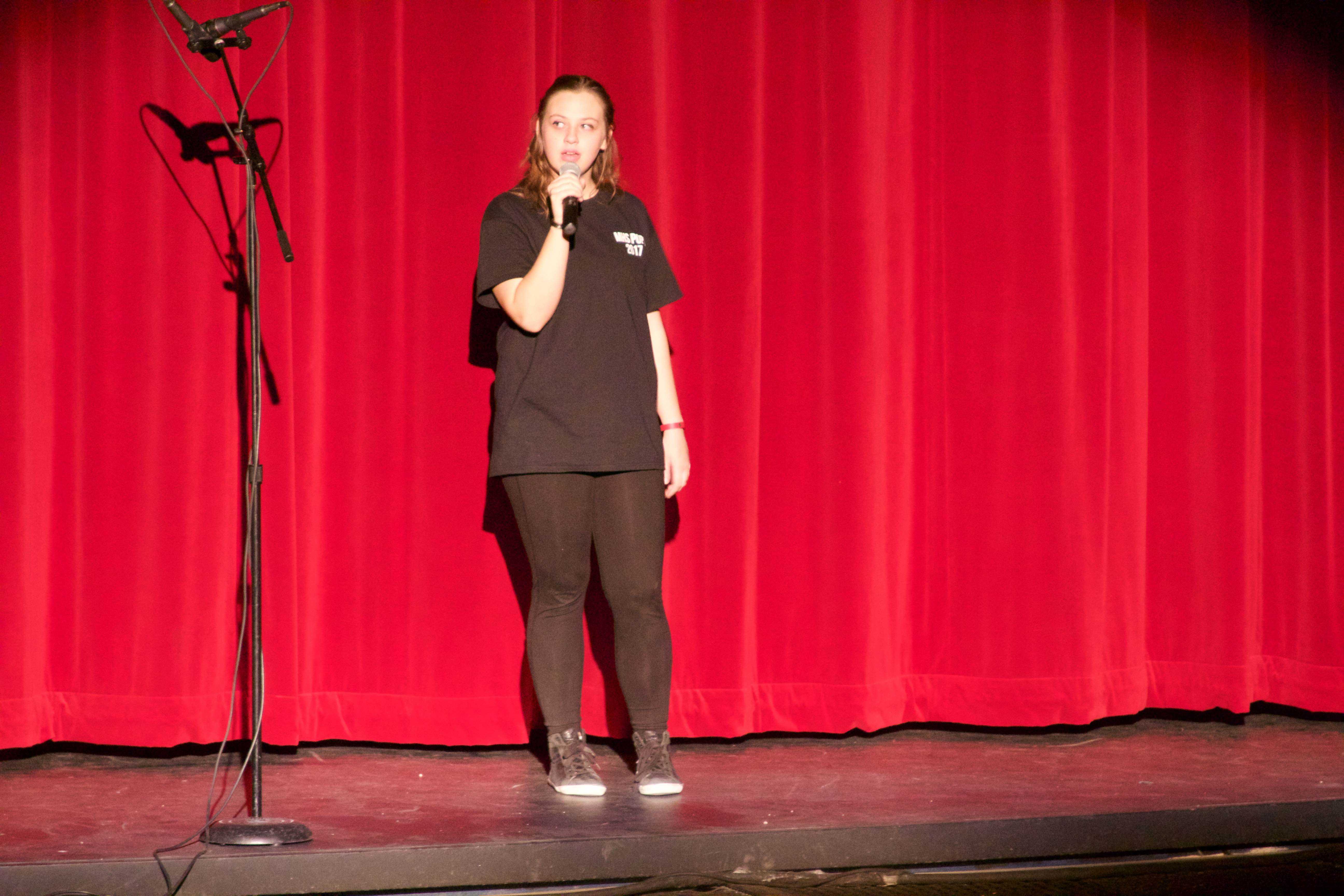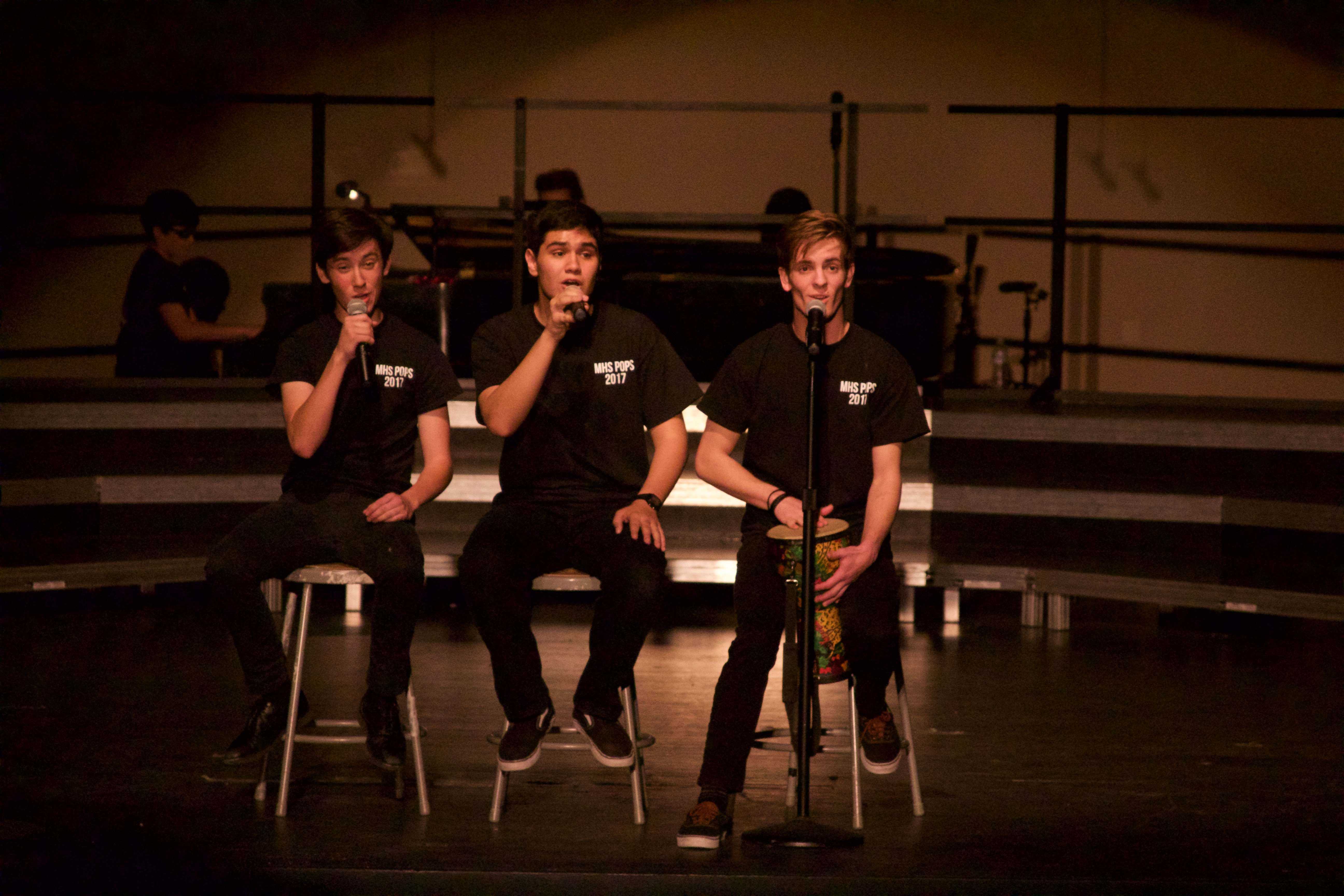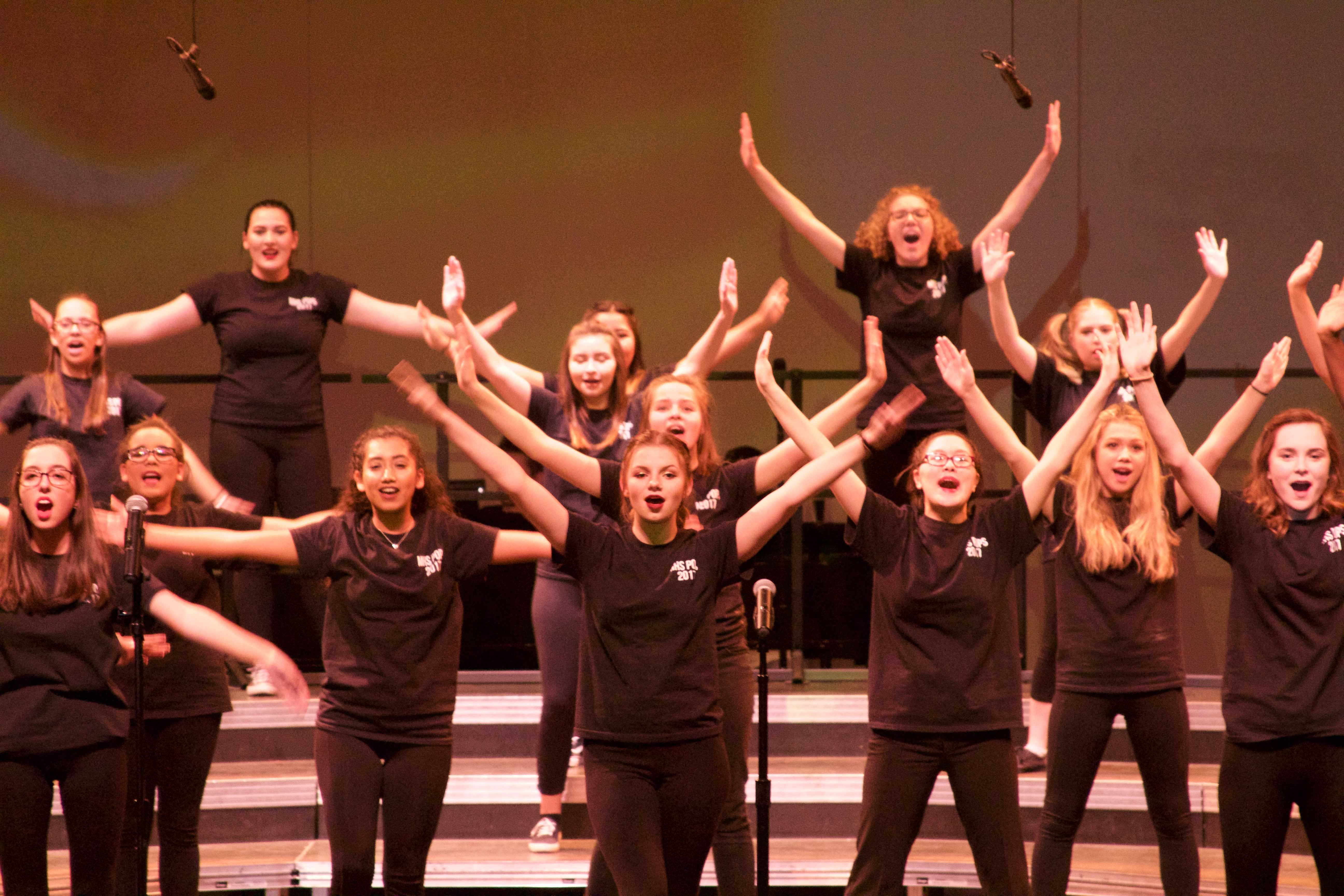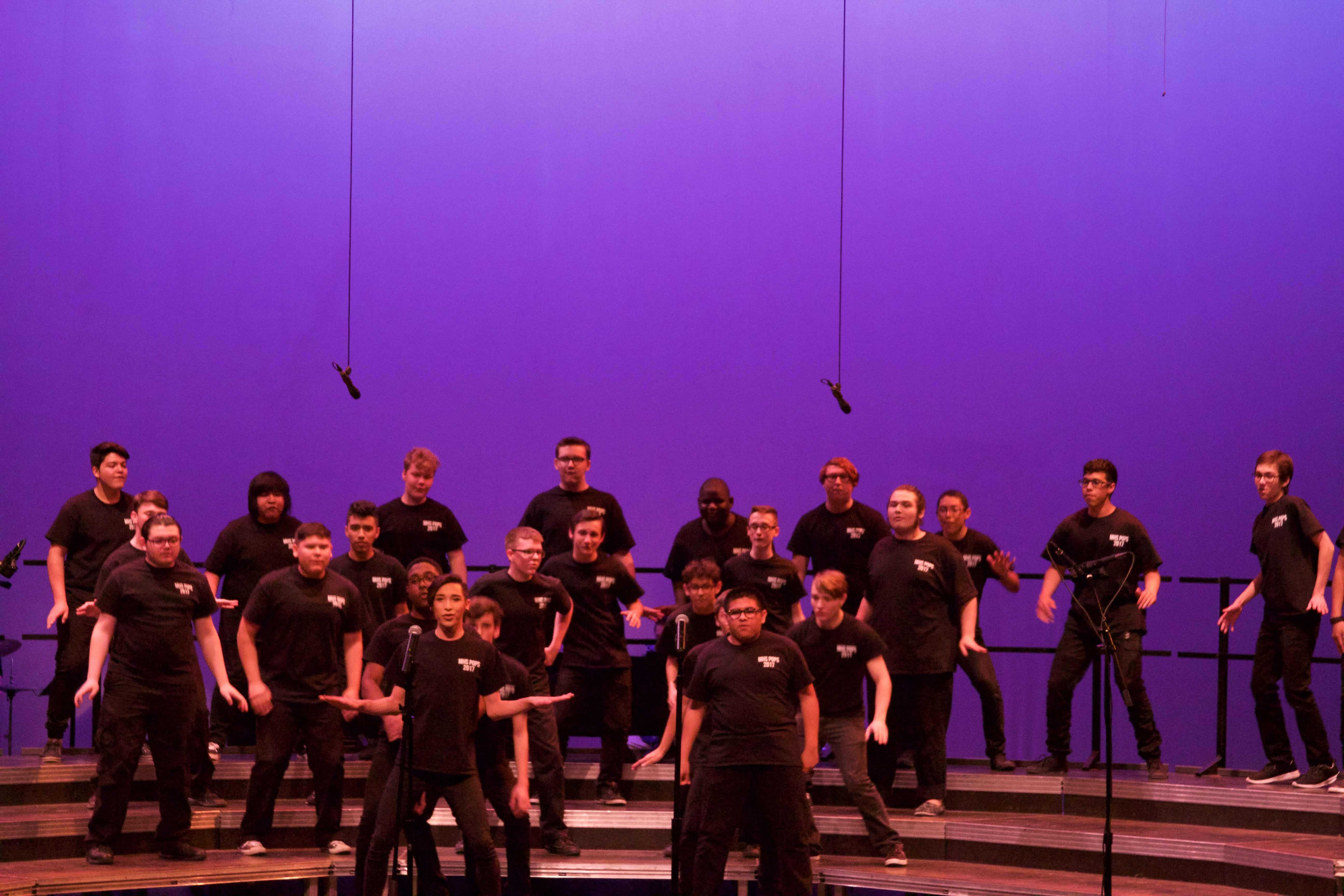 McClintock Choir's POPs Concert is one of the most anticipated events of the year. Every choir learns choreography to go with the vocals and performs in a two-hour concert with a theme, people audition for solo acts with bands and instruments, and alumni come back from all over. The 2017 theme was 'Don't Feed The Animals.
A Capella performed Love is All You Need (A Tribute to the Beatles) with soloists Patrick Devine, Emily Wescott, and Nathan Kreuger; Turn, Turn, Turn, with soloist Asa Andreas; and Joy to the World.
Chanticleers performed Seven Bridges Road, the Chanticleer's Women performed Barracuda, and the Chanticleers Men performed Stray Cat Strut.
"People enjoyed this year's Pops concert because it's so different from every other concert, it's just so high energy," sophomore Garrett Allen said.
Men's performed Hound Dog, Eye Of The Tiger (with Choraliers), and Walk the Dinosaur with soloists: Christian Isch, Fabyan Rosales, Marcus Hurtado, and Jacob Richard.
"I love the Beatles Medley we do because it's really fun to perform," senior Faye Mone said.
Women's performed Fireflies, Rockin' Robin, and Some Days You Gotta Dance with soloist Quinay-Ja Johnson.
"We have so many new people with us in this year's concert. We're all so dedicated to making it succeed through tireless practice," Allen said.
Choraliers performed Soak Up The Sun, Eye of the Tiger (with Mens) and White Rabbit.
This year's concert took place on March first and second at 7p.m.
The Solo Acts included: Three Little Birds performed by Asa Andreas, Carlos Stinson-Mass, Chris Wiltbank, and Mario Stinson-Mass; White Horse, performed by Abby Karlin; The Fox (What Does the Fox say?) performed by Declan Formichella and Fabyan Rosalez; Cannibal Queen performed by Shaul Leket-Mor, Antonio Sanchez, Jake Leyba, and Robert Brabson; Blackbird performed by Liz Wiltbank; and Dark Horse, performed by Erin Granillo-Walker.