Riley Barry takes first place in art competition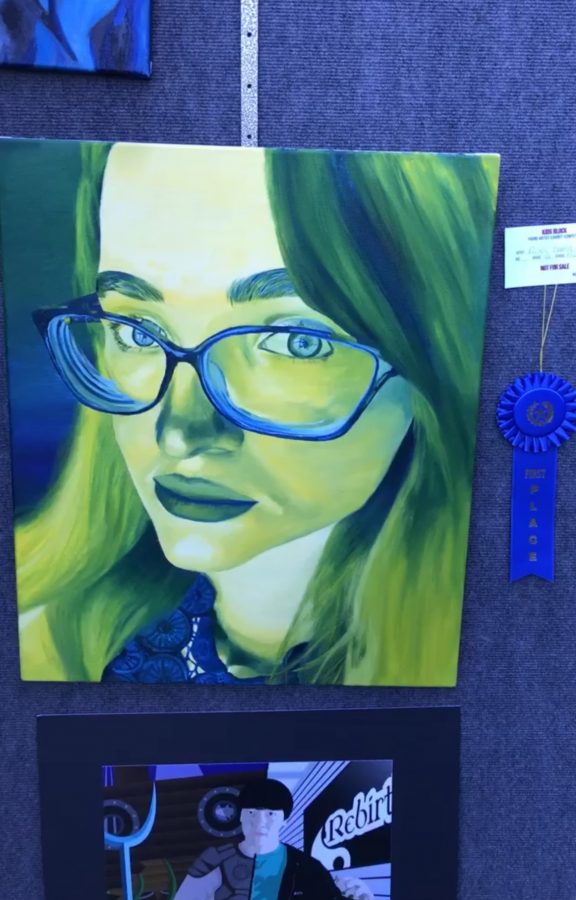 Skaya Penneau, Copy Editor
January 5, 2017
More than four hundred students from across Maricopa County submitted pieces to the Tempe Festival of the Arts Young Artist Exhibit contest, and McClintock senior Riley Barry took first place overall.
The annual Tempe Festival of the Arts is a renowned display of artwork which takes place over a three-day weekend, bringing in more than 225,000 visitors. Hundreds of artists from all over North America submit, display, and sell their work. Within this is the youth exhibit, offering this opportunity to student artists as well for the first time this year. Several students from McClintock submitted art pieces in the different categories, ranging from drawing and painting to photography to ceramics.
Students submitted their pieces in October, and were able to attend the festival and receive awards December 2-4 when the festival took place. Barry won first place overall, receiving a cash prize.
"I submitted two pieces, one of myself and one of my dog," Barry said. "I'm proud of both of the pieces because they turned out better than I had planned." Both pieces were oil paintings.
Barry participates in two art classes at McClintock: Drawing and Painting 3-4 and Honors Art 3-4 with Ms. Marko. Students work with a variety of mediums and subjects. Marko provides information about contests like this one to her students to provide them with plenty of opportunities to show their work.
"The most exciting part of all this was the fact that I won first place overall, out of basically four hundred other kiddos," Barry commented.
Students competed in and merited awards in four age brackets, and three students were recognized as placing overall in all ages, including Barry. Of the other McClintock student entries, senior Selina Scott's painting was also recognized, receiving second place in the grades 10-12 bracket. This festival is another example of McClintock's talented Fine Arts students making an impact with their hard work and ambition.