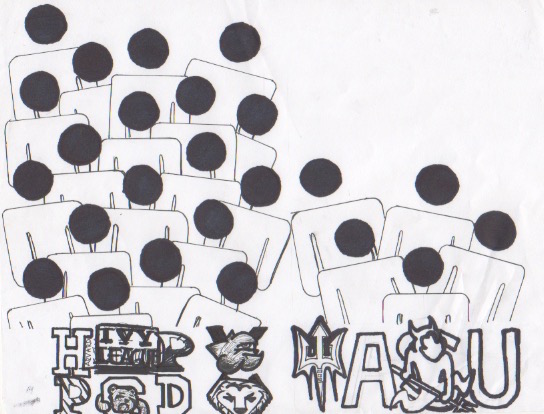 Harvard. Stanford. MIT. Yale. All colleges that every American strives to attend. The pinnacle of academic achievement. The most elite colleges in the country. But are they really worth it?
Every single senior stresses about how they are going to pay for college and which colleges are going to accept them. At the top of almost every list are the schools like Yale, Harvard, and Stanford. But why does everyone strive for these colleges? What makes them special?
The strict acceptance criteria and the rigorous curriculum, as well as the supposedly higher academics are huge lures. But despite all these criteria and heightened intelligence, the students seem no better than other college students. One need only look at the recent Stanford fiasco to see that. And yet every high school senior still strives to attend these "elite" schools.
Every week I am asked where I want to go to college at least four times, and the expected answer is usually one of the "elite" schools.
But why should I waste my time and energy slaving for six hours every night to do all the homework for my seven AP classes and try and balance sports and a job at the same time just so I can go to Stanford? Why should I have to pay exorbitant sums of money to one of these schools? Why is that necessary to be successful?
If the "elite" schools were really that much better than a mere state university like ASU, why aren't they at the top of the charts? Elite students work the same and process the same and analyze the same, and that sameness leads to stagnation.
A school like ASU, a school that accepts almost everyone, regardless how "elite" their high school career was, are the schools with the greater intellectual gene pool. They are the schools that have access to hundreds and thousands of distinct intellects and brains and don't discriminate against people because they aren't "smart" enough.
The massive amount of unnecessary pressure on students to attend "elite" colleges is ridiculous. There are so many different options in the world, and Harvard doesn't have to be a part of all of them. College, maybe.
These schools aren't the only universities that are worth attending. Every university is worth attending, regardless how "elite" it may be.