Teen Potluck held for Halloween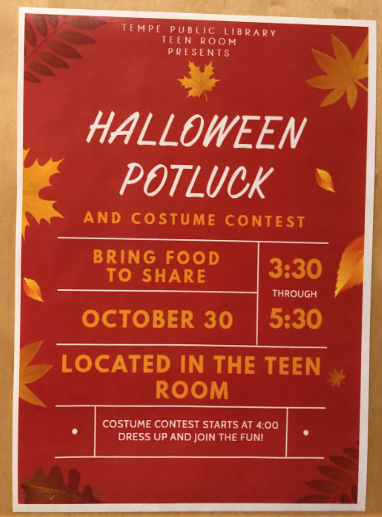 On Oct. 30 at the Tempe Public Library Teen Center, there was  a Halloween Potluck hosted by senior Jaymes Parkhurst. All teens were welcome to participate in this fun and social event!
Teens brought their homemade meal to share.  Everyone had a great time.   The event started was from 3:30pm to 5:30pm. Ages between 12-18 only.